dreamco lab's live art performance for World Blood Donor Day!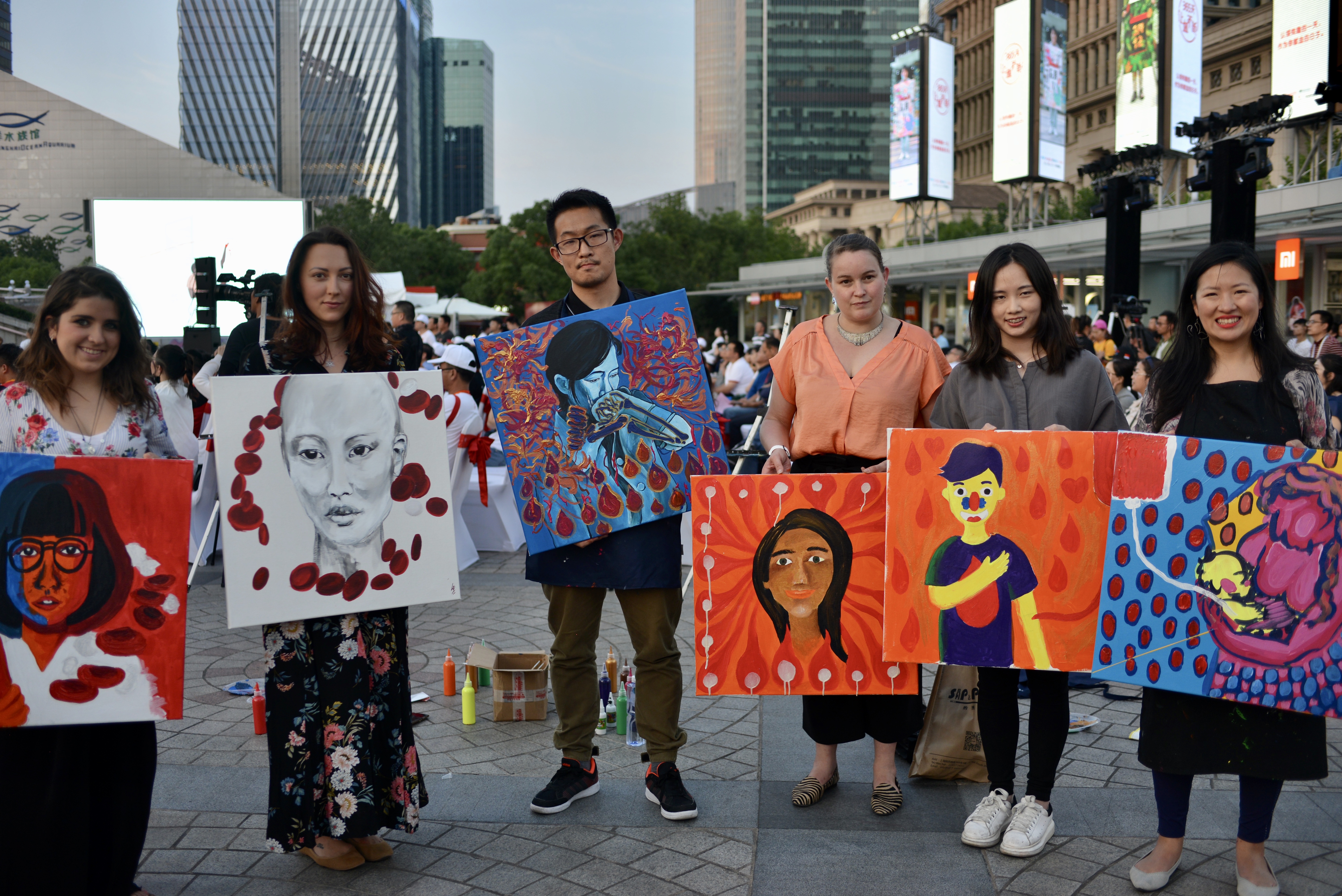 We had the incredible experience of presenting our company and our platform artist's works at the Shanghai Oriental Pearl tower on June 14th, to raise awareness for World Blood Donor Day. The event, hosted by Shanghai Blood Centre, presented multiple performances from organisations and companies all around the country supporting the cause. (Photographed above: artists Nagore, Alina, Vincent, Annelies, Big Yellow, Kim)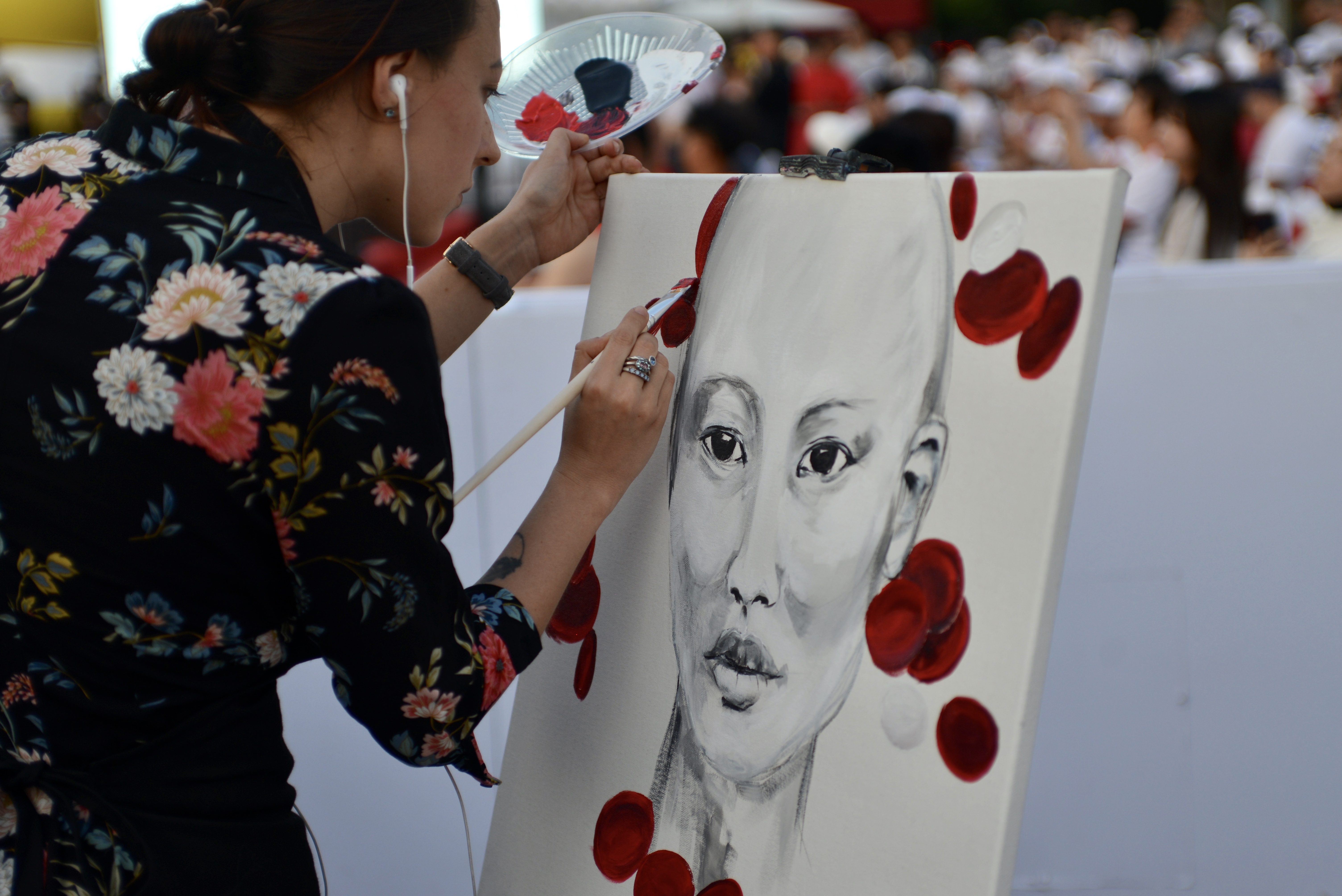 We invited 6 of our talented artists to showcase a live art performance for audiences at the event, where they had less than 1 hour to create inspiring works of art in teams of two, to present different case scenarios in which blood donation can help those in need. All pieces were donated to the Shanghai Blood Centre to use for campaigns and future events. Their goal: to encourage more people to give back to the community by having a better understanding of how donating blood can truly mean saving a life.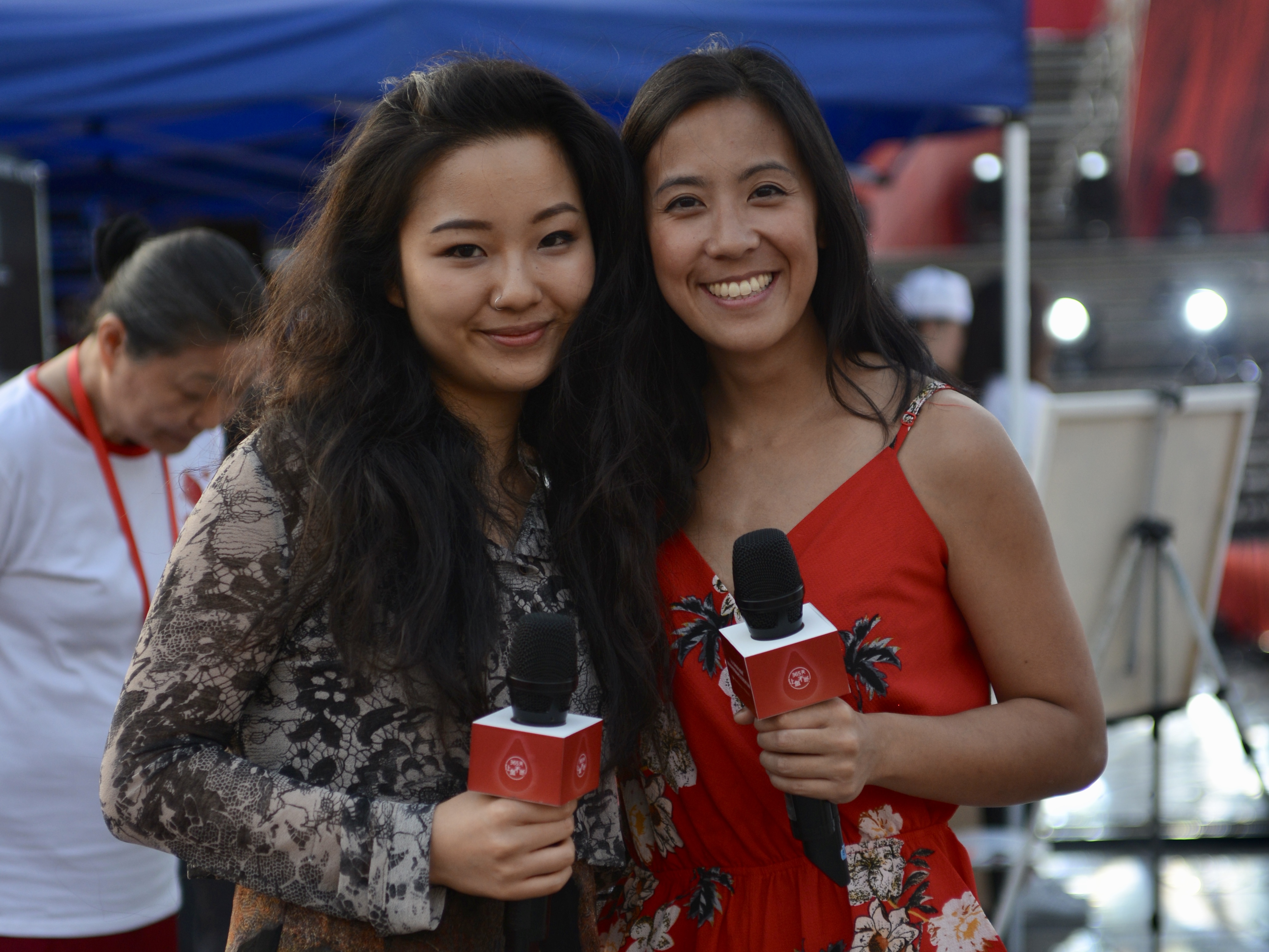 We are so grateful to have been invited to take part in such an important event and cause, and to be able to use our platform to make a difference in people's lives!